Perceptions, expectations, hopes and fears of the Brazilian government and the Brazilian people keep growing on the Chinese-Brazilian economic relation. On the other stand, the Chinese government has been positive and consistent in consolidating its economic expansion in Brazil, portraying the partnership as a 'win-win.'(Ferchen 2011). China emphasizes the benefits and the power of their relationship as an alternative to the current North-South economic dynamic, calling it South-South cooperation.
The idea of the 'South-South Cooperation' is indeed the exchange of resources, information and technology between countries from the Global South. An appealing idea for the underdeveloped countries that have found themselves always constrained by institutions guided by the centre/or developed countries. However, the Brazilian fear regarding their economic partnership with China stands on the question: what is the nature of this economic relationship and is it sustainable? Positive viewers of the China-Brazil economic cooperation understands that these two countries complement each other, and consequently, benefit to the same extent. Notwithstanding, many point out to the observation that Brazil is only incrementing its dependency on natural resources. Furthermore, it reproduces the dependency theory in a new framework, with a new centre: China (while in the past, the centre has always been the West).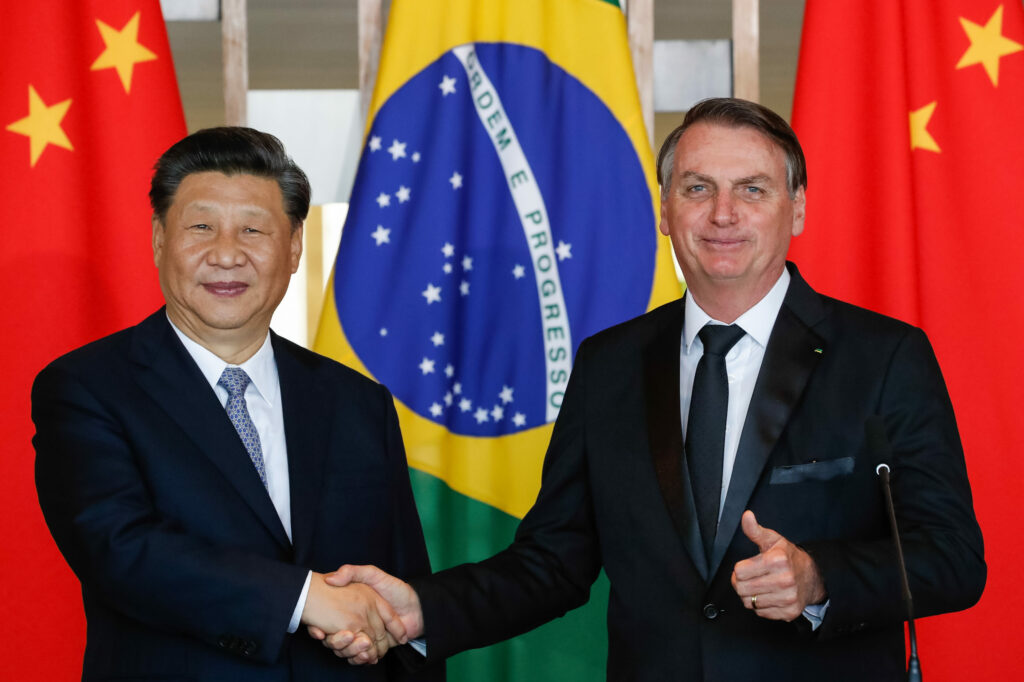 Economic relations between China and Brazil have been historically sporadic and not of a significant impact overall. However, since China became a full member of the WTO in December 2001, trade relations with the South American country have been consolidating. Overall, from 2000 to 2010, both countries had high trade shares in their GDP while running in trade surpluses. Since 2001, their total trade combined has increased faster than the average world trade (Whalley and Medianu 2012). In those ten years, China's trade surplus accounted for from US$ 24 billion to US$184 billion (peaked in 2008, with US$297 billion), while Brazil achieved in 2010 US$ 16.5 billion (Whalley and Medianu 2012, 711). Ever since, the impressive Chinese economic growth has resulted in an increasing demand for natural resources, pushing up the prices of commodities. In 2008 with the hit of the global financial crisis, China and Brazil demonstrated to be resistant to the crisis and to have relatively strong macroeconomic stability. Moreover, their bilateral relation was growing and standing despite the economic stagnation of the West; indeed, their trade-relation was increasing so much that the intense Chinese demand for natural resources was able to push up the prices of the commodities in 2008. In 2012 the IMF released a working paper stating that China had become increasingly important in the commodity markets in the past decade because of their increasing need and, consequently, the demand for natural resources (Roache 2012). China now plays a significant role in influencing the world trade and prices of commodities, especially in markets such as metals, agricultural, raw materials and energy markets (Roache 2012).