Years have passed since the overthrown of the Iranian Prime Minister Mohammad Mossadegh in 1953. Yet, Mossadegh's name remains engraved in the minds of the young and old generation. The 1953 coup is an extremely immense topic with numerous groupings involved and requires in-depth attention in order to be able to righteously clarify the events that took place. Because of the broadness of the chosen subject, this essay will try to narrow down on two groups and thus mainly concentrate on the "Fadyan-e Islam" or also in English referred to as the "Devotees of Islam" and their active role in the overthrow of Mossadegh's government, which is now referred to as the Iranian 1953 Coup d'état. In order to understand the political landscape of Iran in 1953, there needs to be a brief summary of the political dichotomy prior to the coup.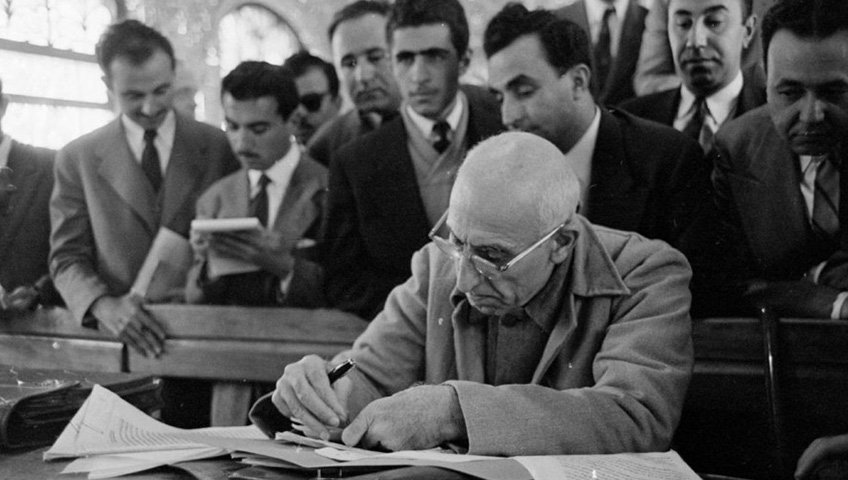 Thus, this essay will firstly look at Iran prior to the overthrow of Mossadegh and the role of Fadayan-e Islam. Next, Fadayan-e Islam's ideology and the rise of their opposition towards Mossadegh will be explained in further detail. Finally, different arguments will be given on why the Fadayan-e Islam were one of the main reasons and supporters of the coup and some counter arguments will be taken in consideration and explored. This essay will refer to academic articles written by acclaimed researchers and will consider leaked documents by the CIA to sketch an as much as possible truthful image of the occurred events.
With the discovery of oil in the Iranian soil, in the beginning of the 20th century, foreign interests, especially Britain's increased. This discovery led to the creation of the Anglo-Persian Oil Company and strengthened the bonds of Iran with the Western World. The establishment of new relationships created the beginning of an era of modernization and change. Faghfoory, researcher at International Society of Iranian Studies argues that "The process of modernization in Iran was accompanied by a considerable degree of change in social stratification. New social classes and occupational groups emerged and the power of the old and traditional elites declined." This decline and change of power dynamics created an uproar amongst many, especially amongst the Ulamas (religious leaders). The Ulamas believed that the process of modernization was against their Islamic values and would destroy the societal values of the country. Another group who also criticized the government was Mossadegh's small opposition party in the parliament, the National Front. This political group believed that Iran's natural resources should be controlled by the Iranians and not by the British. This created a tension between the Shah and Mossadegh. The Ulamas, of whom some were members of the Fadayan-e Eslam and Mossadegh had started to find a common ground. Both were against the foreign intervention in Iran.